Early Dental Practices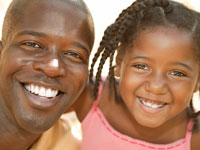 Every science has its beginnings in myth and folklore. Early dental practices, in particular, are deeply tied to the mysticism surrounding the teeth and tongue. Because the mouth is the center of speech and nourishment, diverse cultures treat dental events in their lives with respect.
There is a universal human belief that teeth confer power. These remedies and practices were intended to cultivate that power-by keeping teeth for a lifetime. The same spirit-much refined-motivates modern dentistry.
Toothache
For relief, boil earthworms in oil and pour into the ear on the side where there is pain (Pliny, 77 AD).
Pour juice of onions by drops into the mouth, bite a piece of wood struck by lightning (ibid.).
Put tobacco in the armpit; hold a heated root of a birch on the cheek; or hold a small frog against the cheek or lick a toad's abdomen (Norwegian folklore).
Lay roasted parings of turnips, as hot as they may be, behind the ear; keep the feet in warm water, and rub them well with bran, just before bedtime (John Wesley, 1747).
Tooth Extraction
"Round the tooth to be drawn, he fastened a strong piece of catgut; to its other end he affixed a bullet. Then he charged a pistol with this bullet and a full measure of powder. The firing performed a speedy and effectual removal of the offending tooth" (Dr. Monsey, 1788).
In the US and Europe, the blacksmith did extractions, presumably because they had the "proper tools."
"If one had a tooth extracted, it must be burned, because, if a dog got it and swallowed it, one would have a dog's tooth come in its place" (Dr. Holmes, 1862).
Tooth Cleaning
To clean the teeth, rub them with the ashes of burnt bread (Poor Will's Almanack, 1780).
To stable and steadfast the teeth, and to keep the gummes in good case, it shall be very good every day in the morning to wash well the mouth with red wine (London, 1598).
In parts of England, the superstition persists: one prevents a toothache by "clothing one's right leg prior to the left" (G.P. Foley, 1972).
Tooth Growth
To make the teeth of children grow hastily, take the brain of a hen and rub the gums therewith. It shall make them grow without any sorrow or diseases or aching (London, 1934).
Roast the brains of a rabbit and rub a small amount on the gums (US, 1942).
Sterilization of Dental Equipment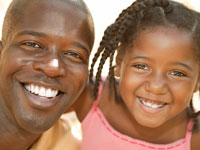 The times are trying enough without having to worry about a visit to the dentist. There is much talk about the transmission of disease in any given medical environment. Well, we're here to say dentistry in our practice still is a safe and healthful experience. And it's not just a matter of trust.
It took the AIDS epidemic to bring it to the public eye. But we've been guarding against it at our dental office since the day we opened our doors.
I'm talking about communicable disease. AIDS is the one you hear most about, but there are others. A quiet new killer (HCV, hepatitis C virus) currently infects about four million Americans who will never be able to rid themselves of it. Here at the office we're also aware that hepatitis B, tuberculosis, influenza-even the common cold-are communicable. The good news is that the same strict standards of asepsis (cleanliness) we use against one disease also defend us against all the others.
You may not be aware of all we do to ensure your protection from cross-communicated viruses during your dental care. In fact, it's a large part of our day, and we're committed to the task.
We use disposable items wherever we can. Every surface in the operatory is secured against airborne bacteria with physical barriers. Our sterilization procedures are complex, monitored by an outside agency, and, not incidentally, much more than OSHA, the American Dental Association, the Centers for Disease Control, and local agencies require.
Metal instruments are cleansed in an ultrasonic bath before autoclaving in chemical pressurized heat. Hand pieces, for instance (you know them as drills), take an hour's preparation-heat-treated then cooled-for each patient. We disinfect everything in sight.
All this costs, but it's worth it.
We wouldn't be here if we didn't care about you, your health, and your good looks. We want you to feel comfortable, all the time. Please ask about our sterilization program and we'll be more than happy to show you what we're doing.
You know we care about open communication in our dental office. This letter is another way we hope to show it.