How To Stop Dry Mouth: What You Should Know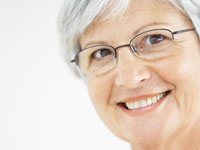 Saliva, which contains essential protein molecules, electrolytes, and minerals, is critical to good oral dentistry health. Saliva lubricates and cleanses the mouth, preserves and bathes tooth structure, neutralizes acids that cause cavities, limits growth of bacteria, viruses, and fungi, dissolves and breaks down food, assists with taste, keeps the mouth moist (no dry mouth which helps with speaking and eating), and facilitates the retention of dentures.
Research has shown that healthy, unmedicated older adults do not have any significant decrease in saliva flow. Loss of saliva and dry mouth are not the result of normal aging, but are instead associated with illness, disease, medication treatments, and medication.
Reduced saliva flow increases the harmful effects of the organisms of the mouth, causing dental cavities, bleeding gums, plaque, burning mouth, pain, soft tissue infections, and cracks. In addition, an individual may have difficulty speaking, tasting, and swallowing food. Dentures do not fit well or feel comfortable when saliva is reduced.
Older adults take many over-the-counter and prescription medications for chronic medical conditions and disorders. For many of these medications, decrease in saliva flow is a common side effect. In fact, over 500 prescriptions and over-the-counter medications cause dry mouth (xerostomia). The medications most often associated with dry mouth are:
tricyclic antidepressants
antipsychotics
antianxiety
antihistamines
decongestants
antihypertensives
diuretics
antiparkinsonism
anticholinergics
Although medication use is frequently associated with dry mouth, certain medical diseases, conditions, or treatments reduce saliva flow. Examples are
head and neck radiation treatment for cancer
Sjögren's syndrome
poorly controlled diabetes
bone marrow transplantation
HIV
cystic fibrosis
scleroderma
amyloidosis
sarcoidosis
vitamin deficiency
thyroid disorders
mental stress and depression
By Denise J. Fedele, DMD, MS
Learn About Tooth Abrasion and Overbrushing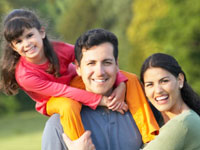 Recently, the issue of over brushing and its direct link to tooth abrasion has been a topic in many journal and news articles. A story in The Wall Street Journal (dated February 4, 2000) stated that in many cases, "the culprit in toothbrush abrasion is the toothbrush itself." This issue is particularly important because people can damage healthy teeth and gums by brushing too hard, oftentimes with a medium- or hard-bristled toothbrush. In fact, dentists and representatives of the American Dental Association have recommended for years that people use a soft-bristled toothbrush for their dental care.
Our teeth and gums are susceptible to wear and tear like all other parts of our bodies. In cases of improper brushing, such as brushing too vigorously, gum tissue can be worn away. Receding gums then lead to other significant dental problems such as sensitive teeth, periodontal disease, cavities, root canals, and potentially removal of teeth.
Solutions to brushing too hard and causing tooth abrasion include adjusting the angle of your toothbrush (it should be at a 45-degree angle), lessening the amount of pressure you use, monitoring the length of time, as well as making sure that you are using a soft-bristled toothbrush. In addition, always ask your dentist for specific recommendations related to your oral health care.
While the potential harm to teeth and gums through over brushing is significant, an even greater percentage of the population suffers damage to their teeth from occlusion (bad bite), genetic factors, and poor overall dental hygiene. It is critical to carefully maintain and monitor your oral health. The best approach to maintaining good oral health is to brush your teeth twice a day with a soft-bristled toothbrush to prevent tooth abrasion with fluoride toothpaste, floss or clean between the teeth using an interdental cleaner (special brushes, picks or sticks), and visit your dentist every six months. Follow your dentist's advice with regard to any changes to this regimen.
By Brian J. Gray, DDS, MAGD, FICO