Dental Waterlines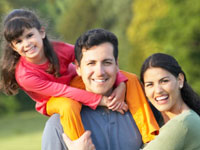 Have you heard about biofilm? Our dental office monitors it daily. Possibly you'll catch something on TV about biofilm as some sort of newly discovered health threat. It's neither, really. Here are the facts:
Most of our dental equipment is connected to long, flexible tubes that deliver water to your mouth. We call these tubes dental waterlines. Every day, fresh water rushes through them. But overnight or over the weekend, water trapped in these long tubes has the potential of being colonized by a thin layer of microorganisms.
Those microorganisms are biofilm. It's just as important we keep our waterlines free of biofilm as it is you keep your teeth free of plaque through regular brushing.
We've known about biofilm for years. Every morning, all our waterlines are cleared before the first patient arrives. Our dental chairs are equipped with check valves that make sure waterline delivery goes only one way-into the mouth and down the drain.
All this to combat a health hazard that is so far only theoretical-we have no evidence of illness related to water from a dental waterline. Even if it existed, the marginally higher bacteria counts wouldn't necessarily pose a hazard to healthy patients. Bacteria is everywhere-in drinking water, the air we breathe. Getting rid of it is the job of our immune systems.
News organizations love to discover what they believe to be health threats, because it keeps viewers tuned in. But biofilm (if it exists at all) is something we've known about and protected patients against for years.
Discover How Your Dentist Can Help You With Mouth Cancer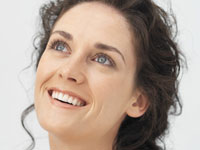 According to the American Cancer Society, about 30,000 new cases of mouth cancer will be diagnosed this year, and more than 8,000 people will die from it. Mouth cancer ranks as the sixth most common form of cancer that can affect any part of the mouth or lips. When detected early, the chances for successful treatment are enhanced. If left untreated, it can spread, leading to chronic pain, facial and oral disfigurement, loss of function, and even death. As a result, early detection and diagnosis of mouth cancer is vital.
Smoking and chewing tobacco significantly increase your risk. The carcinogens in tobacco, alcohol, and certain foods are leading risk factors. In fact, if both tobacco and alcohol products are used, one is 15 times at greater risk for developing mouth cancer. Exposure to sun also is linked to mouth cancer. Age, gender, and genetics are factors, too. About 95% of all mouth cancers are diagnosed in people 45 years or older. Men are twice as likely to develop mouth cancer as women.
Mouth Cancer Warning Signs
If you notice any of these symptoms, contact your dentist immediately for a thorough screening:
A persistent sore on your lips, gums, or inside your mouth that doesn't heal within two weeks.
Repeated bleeding in your mouth without any known cause.
Swelling, thickening, or lumps in your mouth, neck, lips, or on the tongue, often painless in the early stages.
Difficulty chewing or swallowing food, or difficulty in speaking or moving your tongue or jaw.
Numbness or pain in your throat or mouth without any known reason.
Color changes such as white, scaly patches or red lesions inside your mouth or on your lips.
Preventive Measures
Following good oral hygiene practices, eliminating risk factors such as tobacco and alcohol, and scheduling regular dental exams are important to maintaining good oral health. Research also has demonstrated that eating plenty of fruits and vegetables every day is a positive practice.
Dentists screen for mouth cancer during regular routine check-ups. They feel for lumps, tissue changes in your neck, cheeks, head, and mouth and look closely for sores. Early detection of cancer and prompt treatment is critical. Ask your dentist for more information about preventing mouth cancer.
By Richard Rogers, DDS