Dental Emergencies and First Aid Procedures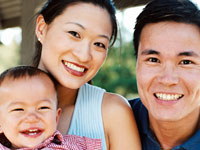 The following first aid procedures are important steps for handling dental emergencies or facial injuries. They provide temporary relief and help in their proper repair or healing. As with any injury, always follow up with personal care from your dentist or physician.
Bitten Tongue/Cut Lip
Clean gently with a cloth. Apply cold compresses to reduce swelling. If bleeding is severe, go to an emergency services provider. After bleeding has subsided, rinse with warm salt water.
Broken Jaw (Possible)
Don't move the jaw. Secure it in place by tying a scarf, necktie, or towel around the jaw and over the top of the head. Apply cold compresses to reduce any swelling. See your dentist or emergency services provider immediately.
Broken Tooth
Rinse the mouth with warm water. Try to remove any dirt, blood, or debris from the injured area using sterile gauze or a clean cloth and warm water. Apply cold compresses on the face next to the injured tooth to reduce swelling. See the dentist immediately. Place the broken piece in a small container of whole milk.
Knocked-Out Tooth
Annually, more than two million teeth are knocked out accidentally; more than 90% of them can be saved with proper treatment.
Holding the tooth from the crown (top part), rinse off the root. Don't scrub or remove any attached tissue fragments. Gently hold the tooth in its socket. (Young children may accidentally swallow; use your judgment.) If this isn't possible, place the tooth in a cup of cold whole milk. Avoid using low fat milk, powdered milk, or milk products like yogurt. Never put the tooth in mouthwash or alcohol. Avoid scrubbing the tooth or touching the root end. Get to the dentist immediately (within 30 minutes) and take the tooth!
Objects Trapped Between Teeth
Try gliding dental floss between teeth (dental tape is often useful in removing shredded dental floss.) Sometimes tying a small knot in the floss may help, too. Avoid using any sharp or pointed objects. See a dentist if object can't be removed.
Toothache
Toothaches can result from different causes. Rinse mouth with warm water. Remove any food trapped between teeth with dental floss. Avoid applying aspirin on the tooth or gum tissues. If a cavity is suspected, insert a small cotton ball or cotton tip soaked in oil of cloves (eugenol). Do not cover a cavity with cotton if there is facial swelling or pus. See a dentist as soon as possible.
Always consult with a dentist if you have questions regarding any dental problem.
By Brian J. Gray, DDS, MAGD, FICO
Discover How Your Dentist Can Help You With Mouth Cancer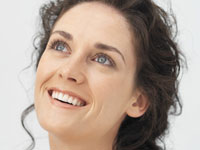 According to the American Cancer Society, about 30,000 new cases of mouth cancer will be diagnosed this year, and more than 8,000 people will die from it. Mouth cancer ranks as the sixth most common form of cancer that can affect any part of the mouth or lips. When detected early, the chances for successful treatment are enhanced. If left untreated, it can spread, leading to chronic pain, facial and oral disfigurement, loss of function, and even death. As a result, early detection and diagnosis of mouth cancer is vital.
Smoking and chewing tobacco significantly increase your risk. The carcinogens in tobacco, alcohol, and certain foods are leading risk factors. In fact, if both tobacco and alcohol products are used, one is 15 times at greater risk for developing mouth cancer. Exposure to sun also is linked to mouth cancer. Age, gender, and genetics are factors, too. About 95% of all mouth cancers are diagnosed in people 45 years or older. Men are twice as likely to develop mouth cancer as women.
Mouth Cancer Warning Signs
If you notice any of these symptoms, contact your dentist immediately for a thorough screening:
A persistent sore on your lips, gums, or inside your mouth that doesn't heal within two weeks.
Repeated bleeding in your mouth without any known cause.
Swelling, thickening, or lumps in your mouth, neck, lips, or on the tongue, often painless in the early stages.
Difficulty chewing or swallowing food, or difficulty in speaking or moving your tongue or jaw.
Numbness or pain in your throat or mouth without any known reason.
Color changes such as white, scaly patches or red lesions inside your mouth or on your lips.
Preventive Measures
Following good oral hygiene practices, eliminating risk factors such as tobacco and alcohol, and scheduling regular dental exams are important to maintaining good oral health. Research also has demonstrated that eating plenty of fruits and vegetables every day is a positive practice.
Dentists screen for mouth cancer during regular routine check-ups. They feel for lumps, tissue changes in your neck, cheeks, head, and mouth and look closely for sores. Early detection of cancer and prompt treatment is critical. Ask your dentist for more information about preventing mouth cancer.
By Richard Rogers, DDS